FOR ADDITIONAL BIOTE PRODUCTS, PLEASE CALL US AT 806-677-7952 EXTENSION 229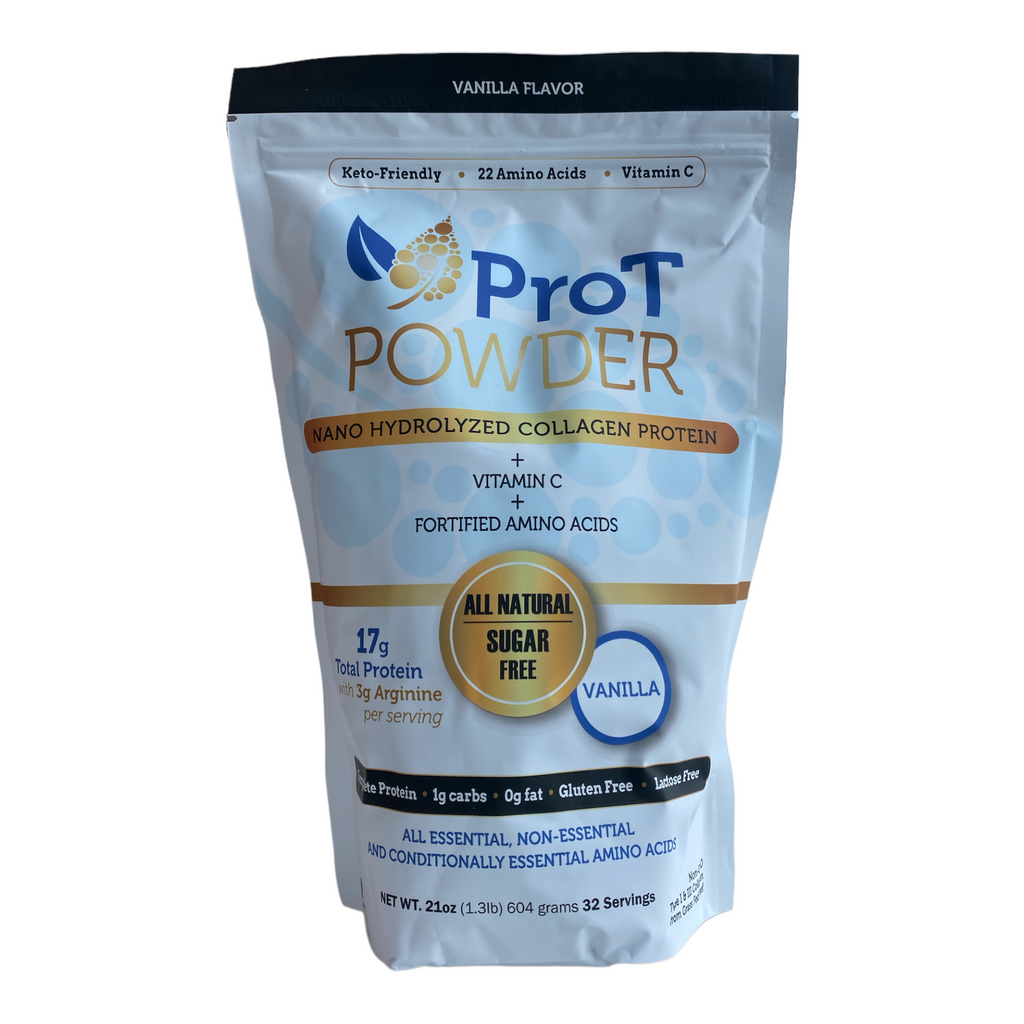 ProT Collagen Powder
$53.00
16.5

 

grams of total protein per serving.

 

32

 

servings per container.
Nano-hydrolyzed collagen® protein for rapid absorption.
Fortified with 3 x grams of Arginine per serving for accelerated wound healing. Clinically proven to heal wounds 2x faster.
50mg of Vitamin C per serving to fuel collagen synthesis via prolyl 4 hydroxylase.
ProT Gold is a COMPLETE

 

Protein unlike most hydrolyzed collagen proteins on the market. It is fortified with Arginine, Taurine, Tryptophan, Histidine, Methionine, Glutamine, and Cysteine.
NO sugar, NO fat, NO carbs.
Gluten-free, GMO-free, lactose-free, and soy-free.
Natural Vanilla Flavor (No artificial flavors or colors).
Sweetened with All Natural Stevia, not a chemical stevia extract.
Safe for diabetics, dialysis patients, and persons with allergies.*
DIRECTIONS FOR USE: 
Mix with water or juice

Mix with coffee

Mix with a smoothie

Mix with food such as mashed potatoes, bread, etc.