FOR ADDITIONAL BIOTE PRODUCTS, PLEASE CALL US AT 806-677-7952 EXTENSION 229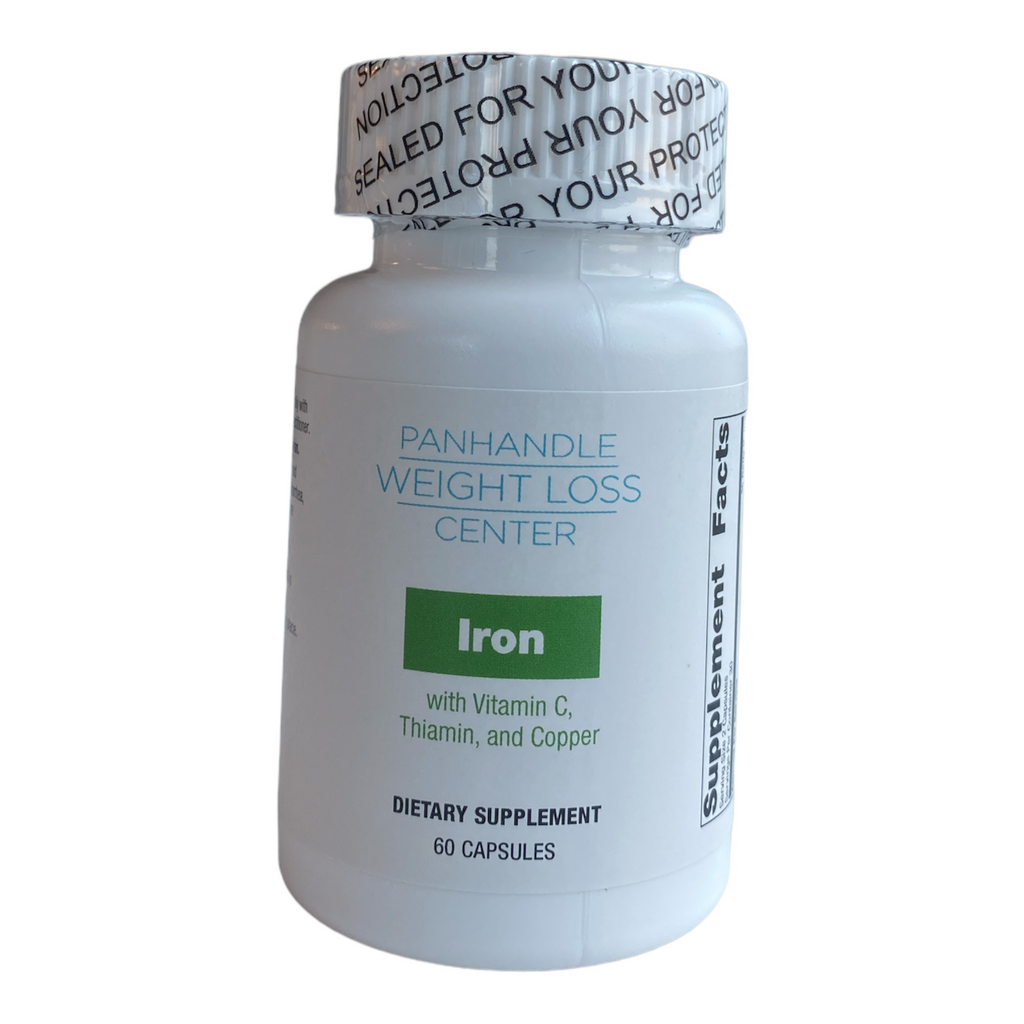 Iron (45mg) Capsule
$21.00
Bariatric Advantage® Iron capsule includes thiamin and copper, as well as vitamin C to aid iron absorption. It provides the minimum recommended daily amount of iron for individuals following sleeve gastrecomy and duodenal switch procedures as recommended by ASMBS. Each serving has 400mg Vitamin C, 25mg Thiamin, 45mg Iron, 2mg Copper. This product is Gluten Free and Vegetarian.


Servings Per Container: 30

Warning: Accidental overdose of iron-containing products is a leading cause of fatal poisoning in children under 6. Keep this product out of
reach of children. In case of accidental overdose, call a doctor or poison control center immediately.​