FOR ADDITIONAL BIOTE PRODUCTS, PLEASE CALL US AT 806-677-7952 EXTENSION 229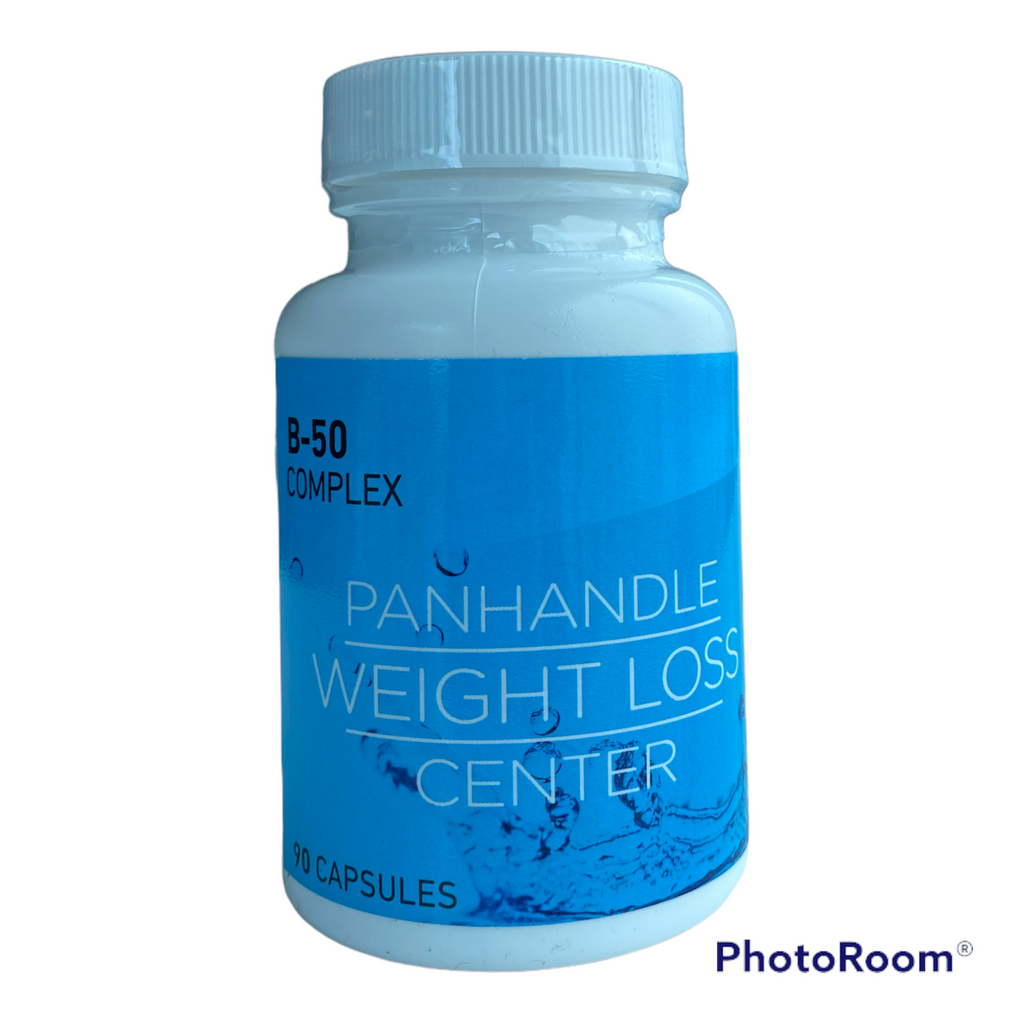 B50 Complex
$14.50
90 Day Supply. This capsule is a quick and convenient way to get the essential B-complex vitamins. Required for individuals that have had the Duodenal Switch procedure. Also available in a bundle for the duodenal switch vitamins.
Ingredients: Thiamine Mononitrate, Riboflavin, Niacinamide Powder, Pyridoxine  HCL, Calcium Pantothenate, Folic Acid,  Methylcobalamin, Biotin, Vegetable Capsules
RECOMMENDED CONSULT WITH A PHYSICIAN AND/OR REGISTERED DIETITIAN BEFORE USING ANY DIETARY SUPPLEMENTS.